Questo corso è passato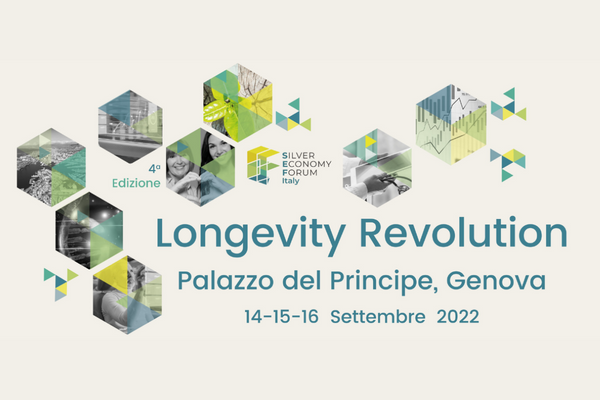 Multi-Aging&Urban Cities: best practices e nuove proposte per la New European Bauhaus
Gratuito
Nell'ambito della quarta edizione del Silver Economy Forum, mercoledì 14 settembre 2022 dalle ore 16:00 alle ore 18:00 al Palazzo del Principe, si terrà la conferenza Multi-Aging & Urban Cities: best practices e nuove proposte per la New European Bauhaus accreditata dall'Ordine degli Architetti con 2 CFP.
Il tema. Proposte e soluzioni dei city managers delle principali città europee per innovazione, sostenibilità, inclusione delle città accessibili e attrattive dove è facile vivere in ottica age-friendly.
Modera: TBD
Interventi:
Diego Zoppi, Executive Board Member ACE Architects' Council of Europe
Francesco Cocco, Architect. Senior consultant in social housing and disability inclusive projects
*Gemma Tarafa, Councillor for Health, Aging and Care of the Barcelona City Council (in attesa di conferma)
Giovanni Verreschi, Amministratore Delegato ETT
Laura Muraglia, Dirigente del Settore Affari Europei ed Internazionali della Regione Liguria
Matteo Campora, Assessore ai Trasporti, Mobilità Integrata, Ambiente, Rifiuti, Energia, Transizione Ecologica, Smart City, Comune di Genova
Michele Zaoui, Conseillère architecture et espace public, Cabinet de la Maire de Paris
Ruggiero Colonna Romano, Project Manager Milano Smart City Alliance
Salvador Rueda, Director of the Urban Ecology Agency of Barcelona
La conferenza è gratuita ma i posti a disposizione per gli architetti sono 30. Per partecipare è necessaria l'iscrizione su Formagenova.it entro e non oltre il 12 settembre.
Non più prenotabile